ArdMachine - Machine Manufacturing Industry Company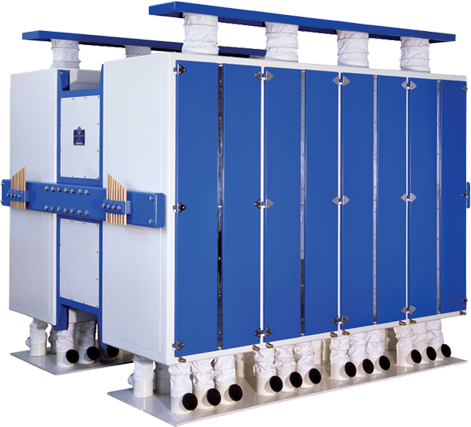 ماشین الک
AMDP
درب های الک از آلومینیوم و چوب پرس شده می باشد
این درب ها ضمن استحکام، بسیار سبک است
کف رامکاها استیل ضدزنگ Grade 304 می باشد
کلیه تیپ تاپ ها از شرکت های معتبر تهیه می شوند

ArdMachine Manufacturing Industry Company
"Experience, Innovation, Leading the Path to the Future"
About ArdMachine Mfg. Co.
"Ard Machine" Manufacturing Company, relying on over 30 years of family experience in flour production industry was established in 1982. From the moment of its inception and through relentless resolves, the quantitative and qualitative advancement of its products as well as adaptation of the latest industrial technology of Europe were set as the primary objectives of "Ard Machine".
Capabilities of "Ard Machine" Manufacturing Company in production of new flour milling plants and renovation of existing older plants with upgrades to their equipment resulting in increased production levels as well as maximizing the quality of their products through  utilizing "Ard Machine"'s extensive experience. The innovative engineers and designers of "Ard Machine" manufacturing best quality flour mill machineries look forward to a brighter and more successful future.
The New interface of ardmachine comapny website introduced in…
https://ardmachine.com/wp-content/uploads/2016/11/logo-ardmachine-en-1.jpg
80
271
admin
https://ardmachine.com/wp-content/uploads/2016/11/logo-ardmachine-en-1.jpg
admin
2016-10-22 10:23:39
2016-11-21 13:14:15
New Ardmachine website intorduced

The services provided by Ard Machine Company include providing the consulting engineering services, designing the manufacturing line, manufacturing the machinery and establishing the turn-key installations of the flour mills. Ard Machine Company has specialized in the field of wheat flour and maize flour (raw maize flour and precooked maize flour).

Ard Machine Company is capable of providing customers with all the necessary machineries for the manufacturing lines of flour. All of our products are listed in products page. The machines are listed by name from A to Z ordering; The machines for cleaning, milling and packing wheat and maize flour. Click on button below in order to gain access for more information.

As a leading manufacturer of milling plant machinery, Ard Machine Company has deployed the latest technologies and advanced techniques .Relied on our experienced human source, we are determined to meet our clients needs according to their desired specifications. We believe company will achieve its goals along with an effective quality management system.